"In short, all good things are wild and free" ~H.D. Thoreau
For the last three years, I have been teaching a class that's indicative of the wider proliferation of participatory and site-based art that the late 20th century and onward has re-introduced to artistic production. Hoping for something more interesting than the traditional studio based class, I combined some of my recent concerns in landscape research with a re-emerging interest in the "environmental artist" in contemporary art. The result was a Maymester course (a short and focused semester) at UNC-Chapel Hill that I titled The Walking Seminar. This short 14 day course was first offered through the Art Department in a summer session of 2014 (I have since ran it as a regular semester course and continue to offer it every summer).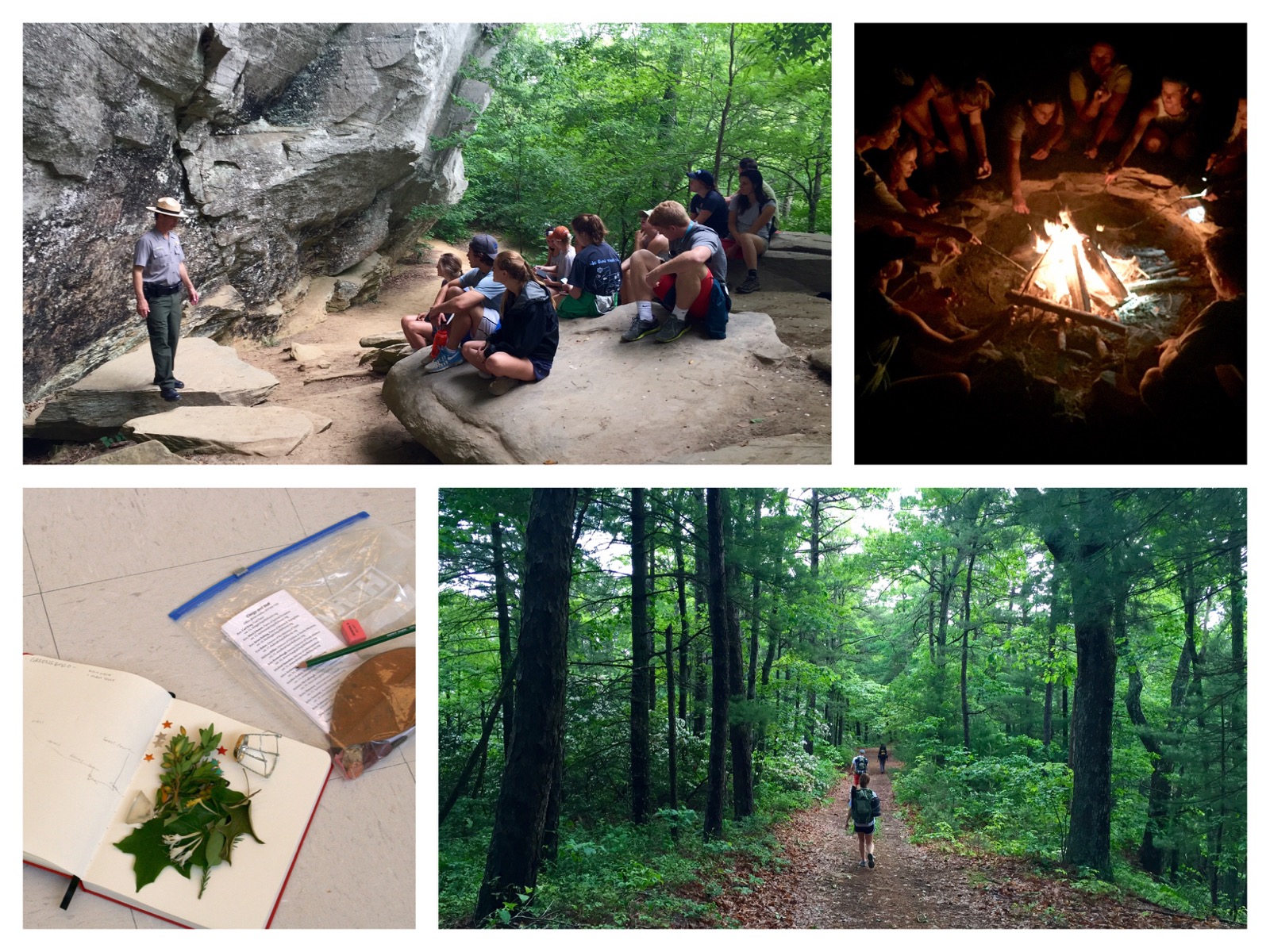 In a way, it was the romanticized notion of landscape painting that attracted me to design this seminar as a studio art class. I am not suggesting that the idea is new or revolutionary by any means, as art has always carried a sense of exploration of our natural environment. However, I did I want to design a class that touched upon some traditional artistic movements– stemming from the naturalists, who informed the Hudson River School painters of the 19th century, and continue to branch outward towards the ways this discipline later informed performance artists of the 1970's. These trends in art have continued to expand and respond to the different tropes of landscape in relation to our bodies and I somehow wanted to incorporate all of it in my vision for the course- not to mention my growing interest in outdoor education as a catalyst and motivating factor.
The class begins with a sampling of readings from Henry David Thoreau and Ralph Waldo Emerson, and quickly moves through contemporaries such as Rebecca Solnit, John Stilgoe and Paul Shepard. Later on we tackle some more challenging ecocriticism and environmentalist texts by Carolyn Finney and Kate Soper- mind you, all while backpacking and making art in the outdoors. Since the semester is only three weeks long, it enables the students to dedicate the beginning of their summers to this class alone. We begin the planned assignments on the second day of class, with an activity that is influenced by artists Christopher Robbins and Douglas Paulson— pairing students with a classmate and using the website geomidpoint.com to generate an exact midpoint from where each of them lives. The next morning on their way to class, the students meet their collaborators for breakfast at their midpoint location and experiment with different ways to document their experiences. This sets the tone for the level of experimentation the class will foster and functions as a great icebreaker in developing the class community at a faster pace.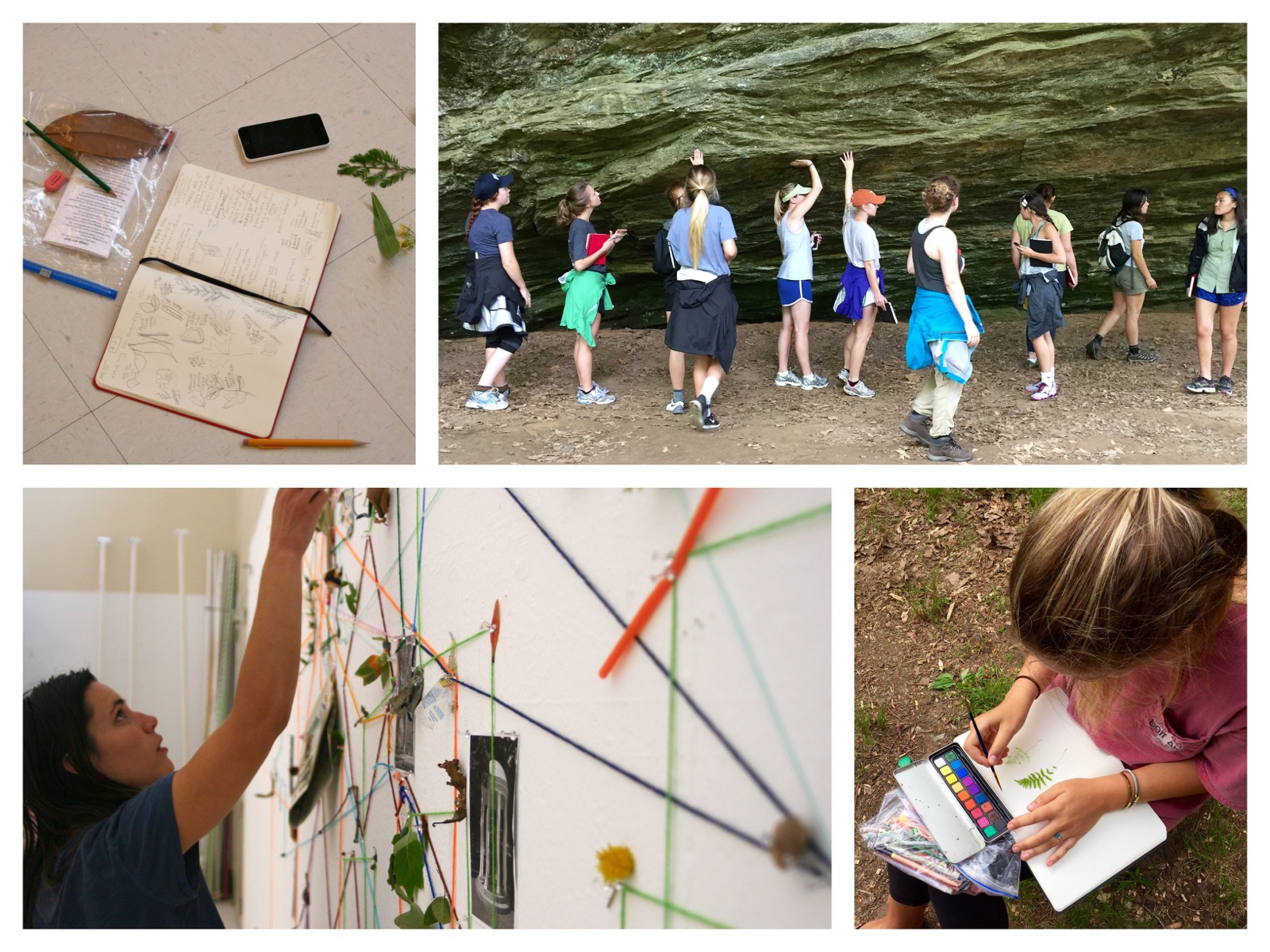 Something that interests me is offering a class that turned traditional academic forms of art on its head, much alike what the grandfathers of "walking as art" did to artistic practices in the 1970's; Richard Long, Hamish Fulton, etc. I wanted to substitute object making with divergent methods for creative output: walking as form, as experience, as practice. It wasn't long before students were able to catch on to the notion that these approaches were outdated and their language problematic, both responding to cliches of walking as a "spiritual" and "meditative" activity, and recognizing tropes of landscape art as forms of virility and colonization. The class further prompts students to explore what walking as a conscious activity means in today's culture and how they could perhaps utilize it as a subversive tool to respond to contemporary issues.
The class receives a bit of help with guest presentations from State Park Rangers, Army Corps of Engineers and other outdoor professionals and activists to round out and supplement the reading material. All in all, this class has motivated a change in my pedagogy — fostering an engagement with the environment that promotes a greater awareness and advocacy for our natural areas.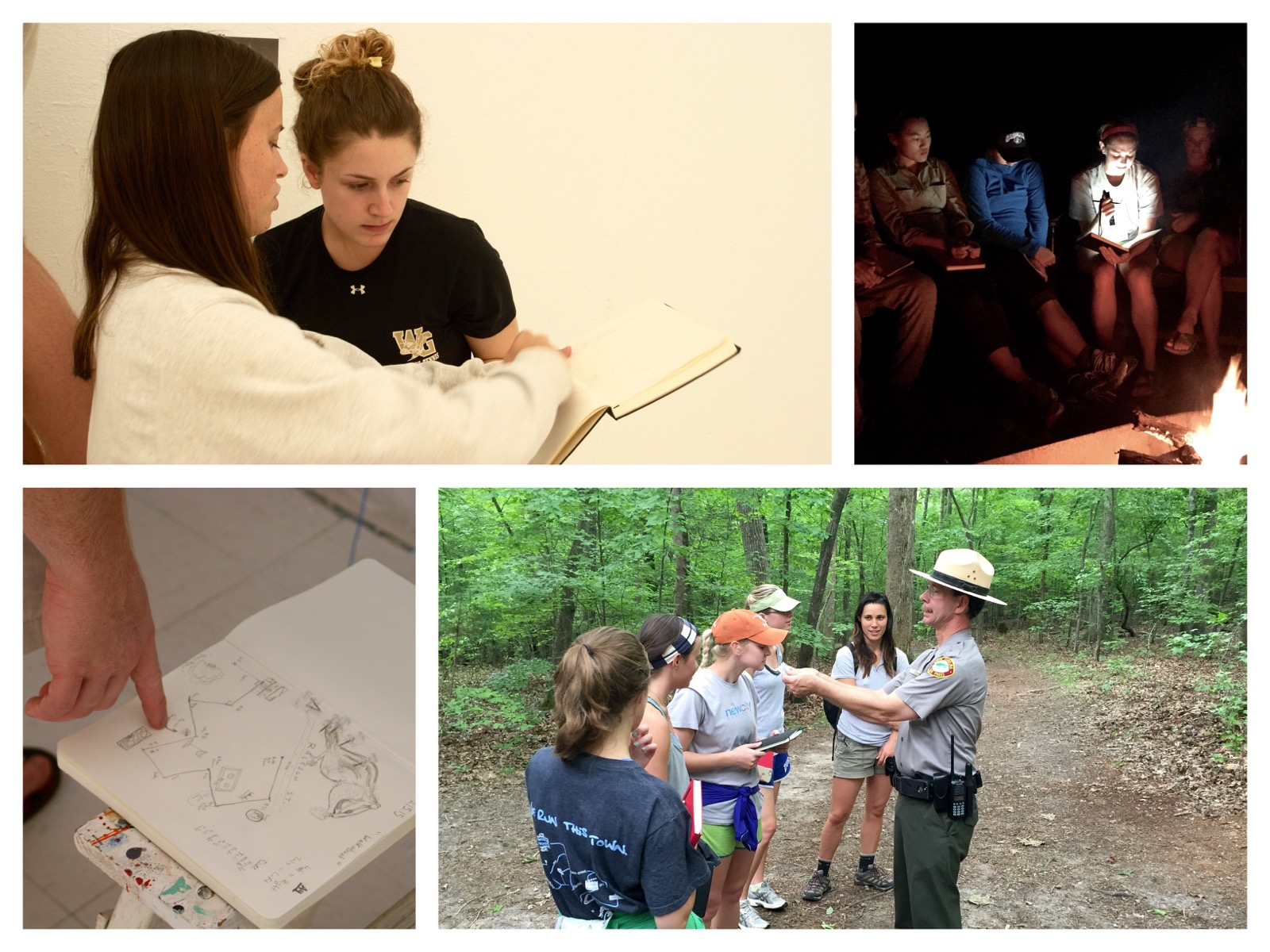 Throughout the month of May, you can find my students meandering through the landscape and conducting field studies that explore different art methods. Through research and creative communication, the class searches for methods of understanding location and documenting the experience of moving through the outdoors. A class mostly enrolled with young women, the traditionally constructed adventure narrative becomes problematic, and collectively we negotiate and restructure their ideas about outdoor adventure in deconstructing these inequities. These topics nurture both theoretical and applied approaches to knowing, defining and interpreting place and using the path as a guiding metaphor to ascribe a cultural response.